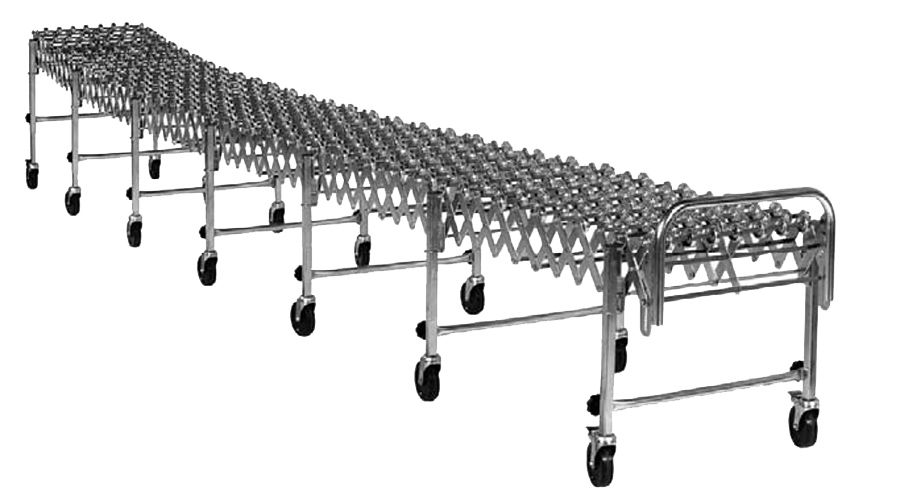 SKATE-WHEEL CONVEYOR

PPG conveyors expand, contract, flex and move. Use as stand-alone units or in combination with other conveyors in manufacturing, assembly, retail, distribution and processing facilities.
Gravity Skate-Wheel Conveyor is used primarily for lightweight packages. They are typically used in shipping departments, stocking areas, assembly lines, etc.  Hook & rod couplers along with tripod stands make it ideal for temporary set-up.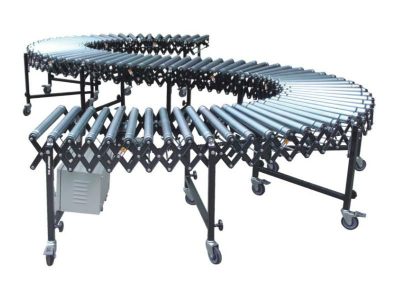 ALL POWER ROLLER CONVEYOR

The PPG-PQC all roller power conveyor has a capacity of 100 pounds per linear foot (level surface).  It operates on DC drive motors with a 120VAC converter, delivering variable speeds of 0-120 feet per minute, PLUS standard reversible action.
Features such as built-in impact conveyor, electronic indexing, zero pressure accumulation, and power assist, make the PQC the next step in automating your application. The PQC is also a smart solution in packaging and manufacturing applications allowing greater product control and maximizing worker efficiency. Like all PPG conveyors, the PQC is portable, expandable and can be configured to meet specific material handling needs. The PQC is available using 1.6 inch or 1.9 inch diameter steel rollers.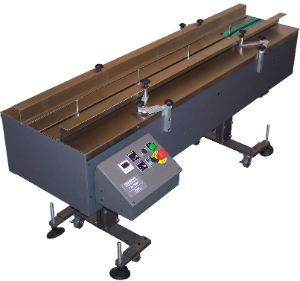 LUGGED IN-FEED CONVEYORS

PPG line of flighted in-feed conveyors is perfect for feeding of products into an automatic "L" sealer or Side Seal system. They are suitable if you have product placmeent or friction feeders for accumulating products into it.
Options:
Power supply 110V or 220V/single phase
Variable speed adjustment – casters available
WIDE VARIETY OF SIZES AVAILABLE UPON REQUEST